At the end of the 1950's the first tourists started arriving on the island of Elba. Nonna Orsola and nonno Carlo used to spend summer in the small house on the outskirts of the village to get away from the summer heat. The road leading to the village gradually developed and their small house turned into a welcome stopover for visitors.
And so nonna and nonno took advantage of the passing visitors and started welcoming them into their modest house.
On the ground floor the small store room where hyssop plant oil was extracted and then dispatched to Milan to be sold to perfumers to make eau de cologne, was soon converted in order to accommodate a few tables and chairs and nonna started serving simple, fresh local dishes to family and friends.
It became a regular stopover not only for the family but also for tourists where simple dishes, local wine and a little music entertained the guests. Many enjoyed sitting inside the small locanda and outside in the garden in the starry evenings.
There were not many places to sleep in the village at this time and upstairs there was plenty of space and so nonna decided to offer rooms for overnights stays to passing tourists.
Every little penny that was earned was thriftily invested in new rooms and better facilities. At the end of the 1960's the small kitchen and locanda were thus transformed by the Gentini family into the "Pensione Elba".
Through the years we have remained a small, family run hotel and have strived to improve our facilities. Genuine family style hospitality has always been our main priority together with the love of our island and its traditions.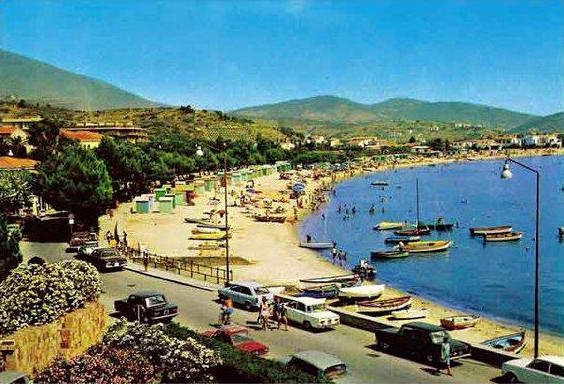 Holding on firmly to our roots we have modified and enlarged our small "pensione", we have grown with it and every year we have endeavoured to add something to it to make it more welcoming for our guests, a little home from home for a short break or a long holiday.
In the 1980's we added a new building of self-catering apartments and so the Residence dei Fiori was born. Our idea was to offer a different type of holiday from that which we offered in the hotel. Our apartments offer self-catering facilities which make them an excellent choice for families or for guests who do not want to be tied down by hotel dining hours.
Our gradual growth over many years has made our Hotel Elba and Residence dei Fiori similar to a small village, the two sit side by side in our 2 separate gardens only a few metres from each other.
And so our story continues…..our aim is still the same… to make you feel at home.